What is the Face Project and what are its advantages
Lifting with immediate results,obtained by using the latest injectable fillers combined with an innovative technique.An innovation in the field of aesthetic medicine,allowing the in-depth bio revitalization of the face and its global harmonization without surgery.
The technique of injecting fillers and neuromodulators for the rejuvenation and aesthetic improvement of the face is in a state of constant evolution.We are at a new frontier of aesthetic medicine that guarantees results comparable to that of surgery.We use precise,studied and personalized application techniques for each face paying special attention to the eye area,making it look fresher and younger.
My face has found that freshness and youth that I thought I had lost.Now I look at myself in the mirror and am completely satisfied. Thank you Raffaella.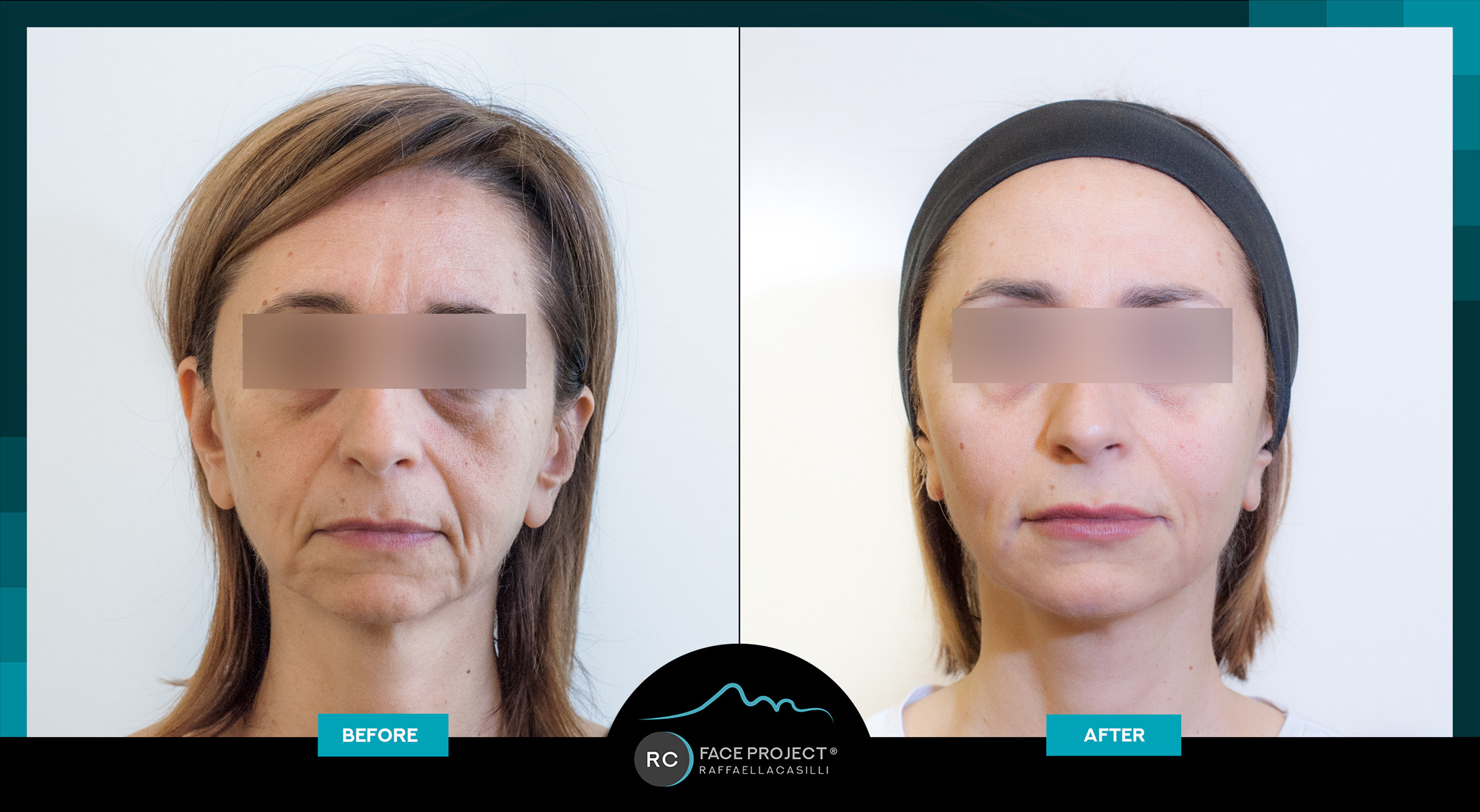 Despite all my doubts and the fear of embarking on the unknown,I found Dr.Casilli both reassuring and enthusiastic.Not only is she professional and competent but kind and true to her word,managing to concretely achieve what she had proposed to do.

The unlimited passion with which Dr.Casilli carries out her job and the satisfaction in giving people like me a new lease on life is something exceptional.Now when I look at myself in the mirror,Im able to see that passion and satisfaction,2 qualities I thought I had lost.

My appreciation goes out to the staff who made me feel at ease and who accompanied me on this journey,literally holding me by the hand,offering me support and so much kindness.

I'm so pleased to have met such wonderful people and to have fulfilled my dream of achieving,apart from a more youthful,relaxed looking face but a sense of serenity and confidence in myself.Thank you,

With Love,

Milena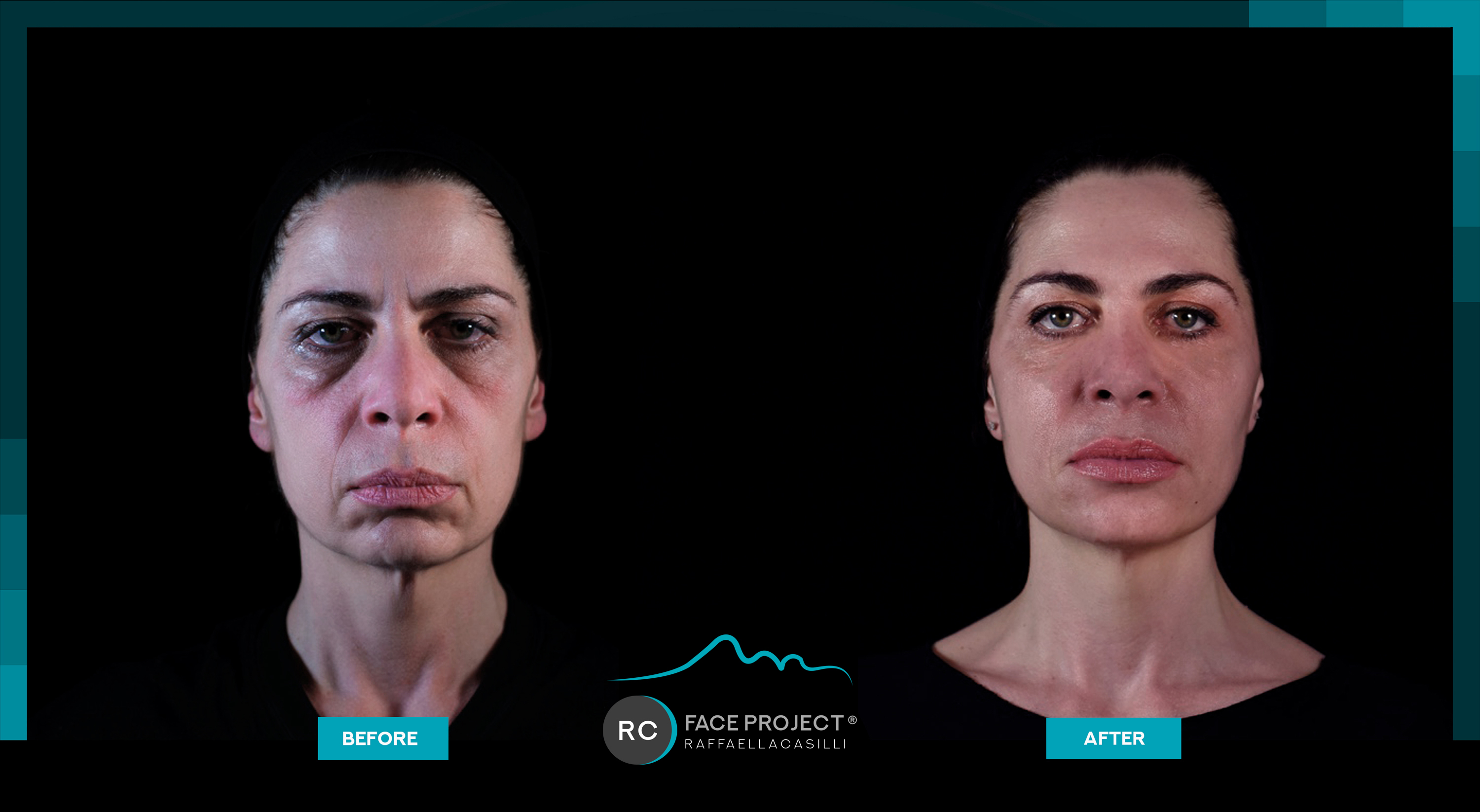 "Miracles don't exist perhaps,especially when it comes to turning back the hands of time.I definitely changed my mind when I met Dr.Casilli.The outcome was amazing,a revolution,never extreme,never over the top.In addition to this,she is highly professional and competent,understanding .and just a wonderful person in all.A big thank you to Laura,Cristina and Sara,who in supporting Raffaella on this beautiful journey,have given me the utmost support,both practically and emotionally.I would highly recommend this medical practice,a place where I've also made friends,without the slightest hesitation.Results guaranteed,thank you very much.

Antonella / Winner of the Ready to Sculpt it Competition.-VOLUX Contest Winner 2019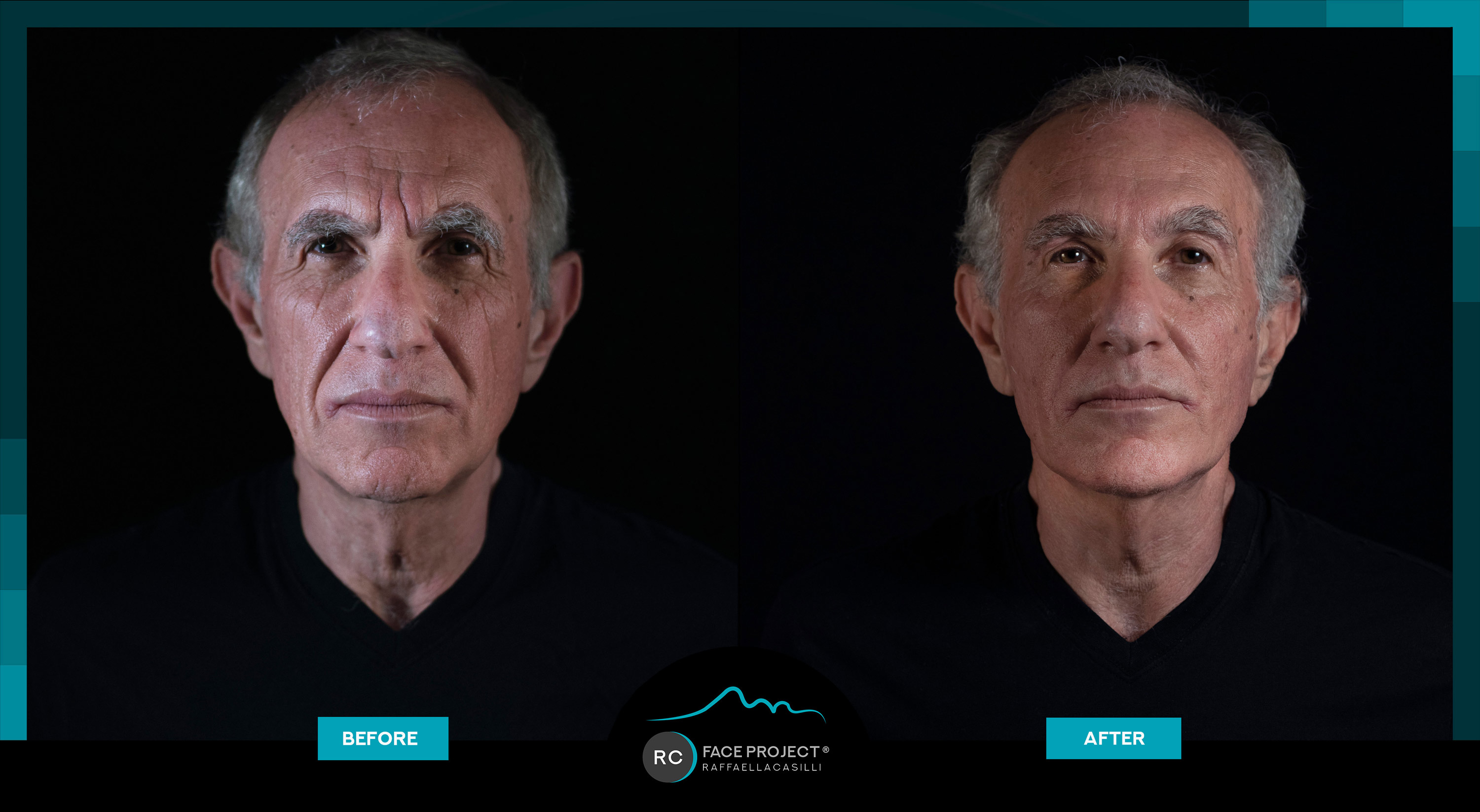 Science, research, technology and experience have increasingly allowed Aesthetic Medicine,a field I strongly believe in and have been practicing for over 20 years,to live your age in the best way possible,not losing your expressivesness and naturalness.It is a Medicine of overall Wellness and Harmony.In the past,patients looking for that look of freshness they had lost would have to resort exclusively to cosmetic surgery,with everything an operation entailed-hospitalization,recovery,scarring,leave from work and limitations in every day life.In the past Aesthetic Medicine having just one product to work from,used it for all the different parts of the face that needed to be treated,regardless of which part it was.Only with time and experience,we have realised how unsuitable it has been to treat some areas of the face that way,leading to outcomes that were not in any way natural.
Today however,assuming that all parts of the face are not the same and that everyone has their own specific characteristics,the industries producing fillers have created an array of products which have been certified and are more sophisticated,so much so as to allow an overall rejuvenation and harmonization of the face.
The recommendation is to always look for highly qualified professionals.The number of doctors with little experience is on the rise and with this,the number of botched jobs.Some of the areas of the face that need to be treated would be considered areas needing more innovative and cutting edge technology and would need a great amount of experience and know how to carry out.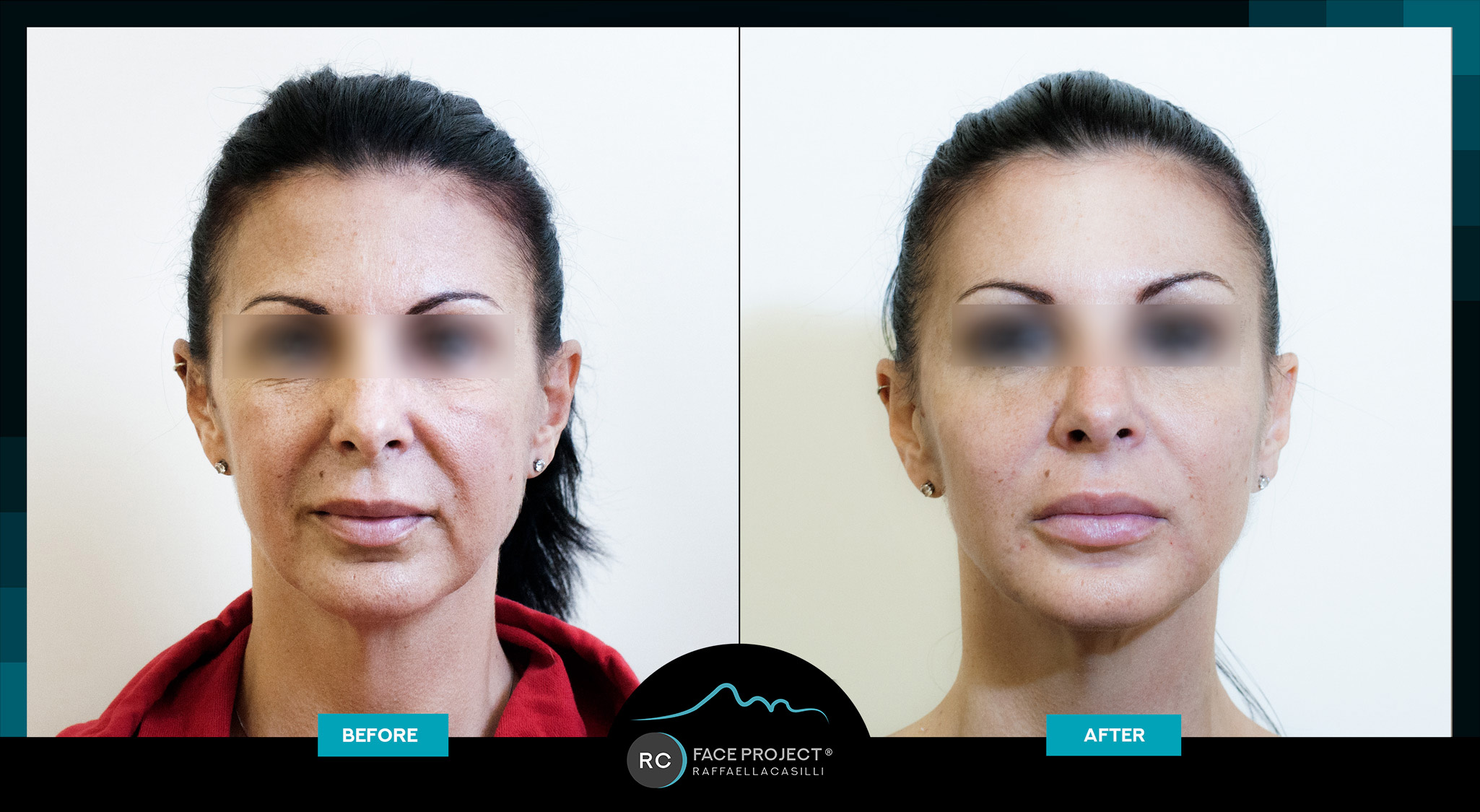 The true magic of this technique is:
The possibility of achieving immediate results or gradual results carried out in more sittings.
A treatment without discomfit and without the need to use anesthesia
Natural results comparable to those acheived with cosmetic surgery.
We always use a precise and studied application technique,custom made for each patient paying special attention to the eye area which can appear less tired and younger
Michela is another patient who has undergone the RC Face Project,here is what she says about the experience.

"i'd like to thank Dr.Casilli and her whole staff from the bottom of my heart.I went on a beautiful journey with them from many different perspectives,especially from a personal point of view.Dr Casilli is a real professional,attentive,meticulous,always ready to listen to your needs and to your expectations.The staff is very professional and cordial,they made me feel at ease immediately.Thanks, 💕, Michela"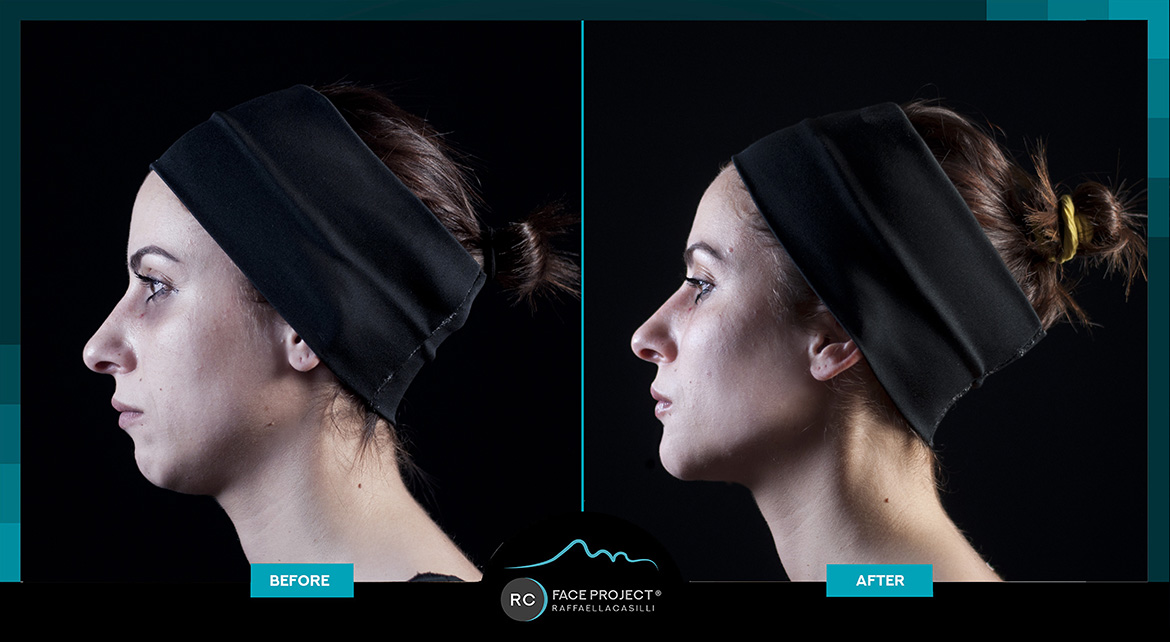 "I came to learn of Dr.Casilli by word of mouth from another prominent aesthetic medical practice ,I couldn't have met a better doctor!
I love aesthetic medicine,I love taking care of myself without altering my features but instead looking for a serene,relaxed and above all natural look.I underwent the Face Project by Dr.Casilli…. I was a little anxious at the beginning ,not knowing anything about the treatment except for the instructions that both the doctor and her wonderful and very patient assistant Laura had given me.

The treatment was absolutely painless and the result was amazing.I'm so pleased with how it turned out,the beauty and harmony of my face,it was me without swelling,bruises but only with a fresher version of my face,firmer and more beautiful.

When I got home,my husband and daughters couldn't figure out what I had done…. I looked more beautiful and younger.I told them that I had done a deep tissue facial😉I would recommend this to anyone who is looking for a change that's not over the top.I've learnt this from Dr,Casilli and her staff,how important it is to be pampered. Thank you from the bottom of my heart Doctor, thank you to the whole staff and see you all next week.
Katiuscia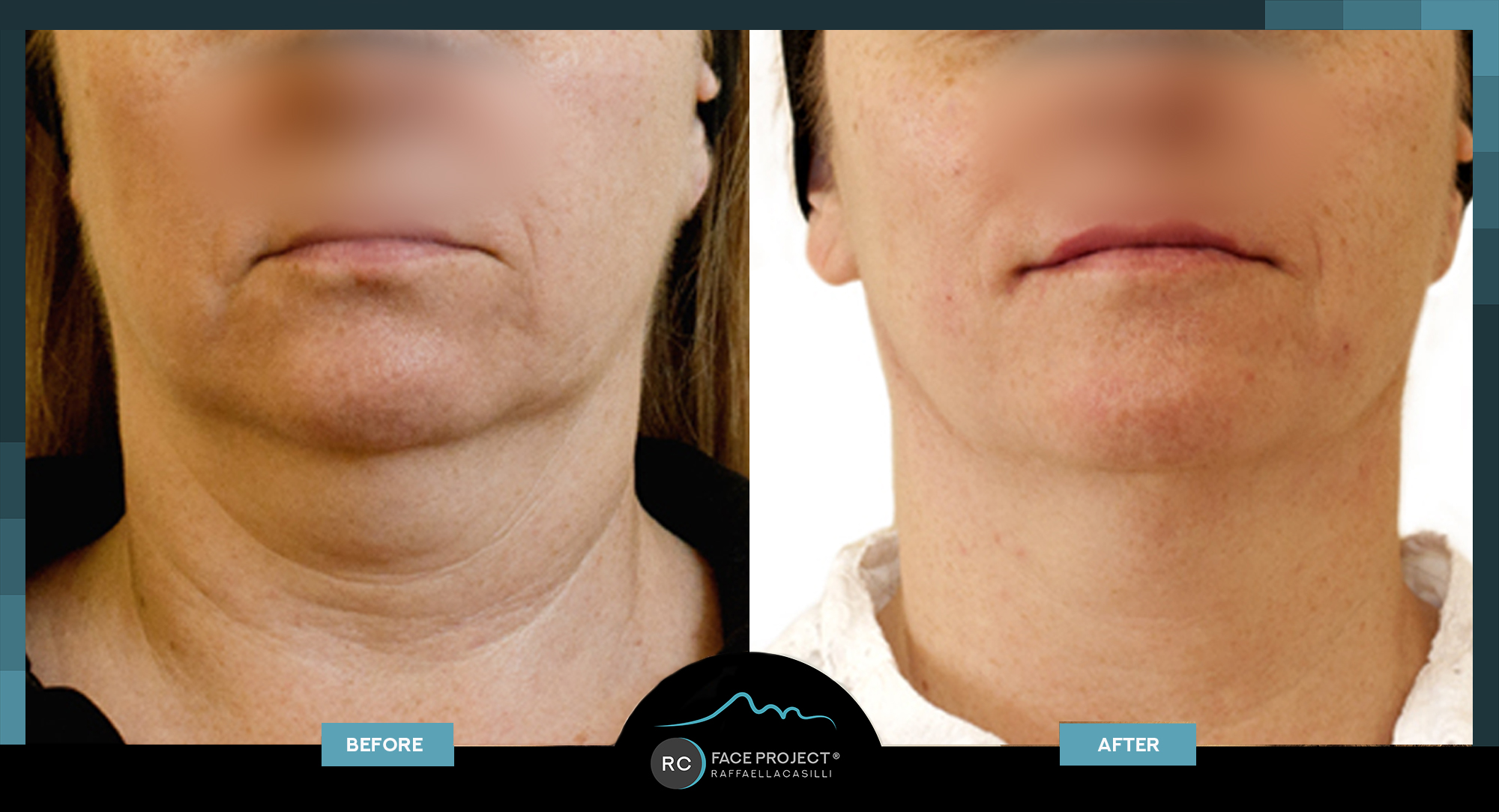 "My face looks fuller,firmer and my eye area looks younger.My skin feels more compact and supple."
Corina N.

"I look younger when I look at myself in the mirror,my face has filled out the way it was years ago.Everyone's told me that I look younger without a clue as to what I've had done."

Nicoletta M.

"I look definitely better,completely natural.My friends tell me that I look fresher and well rested and they don't know what I've had done"

Mariagrazia F.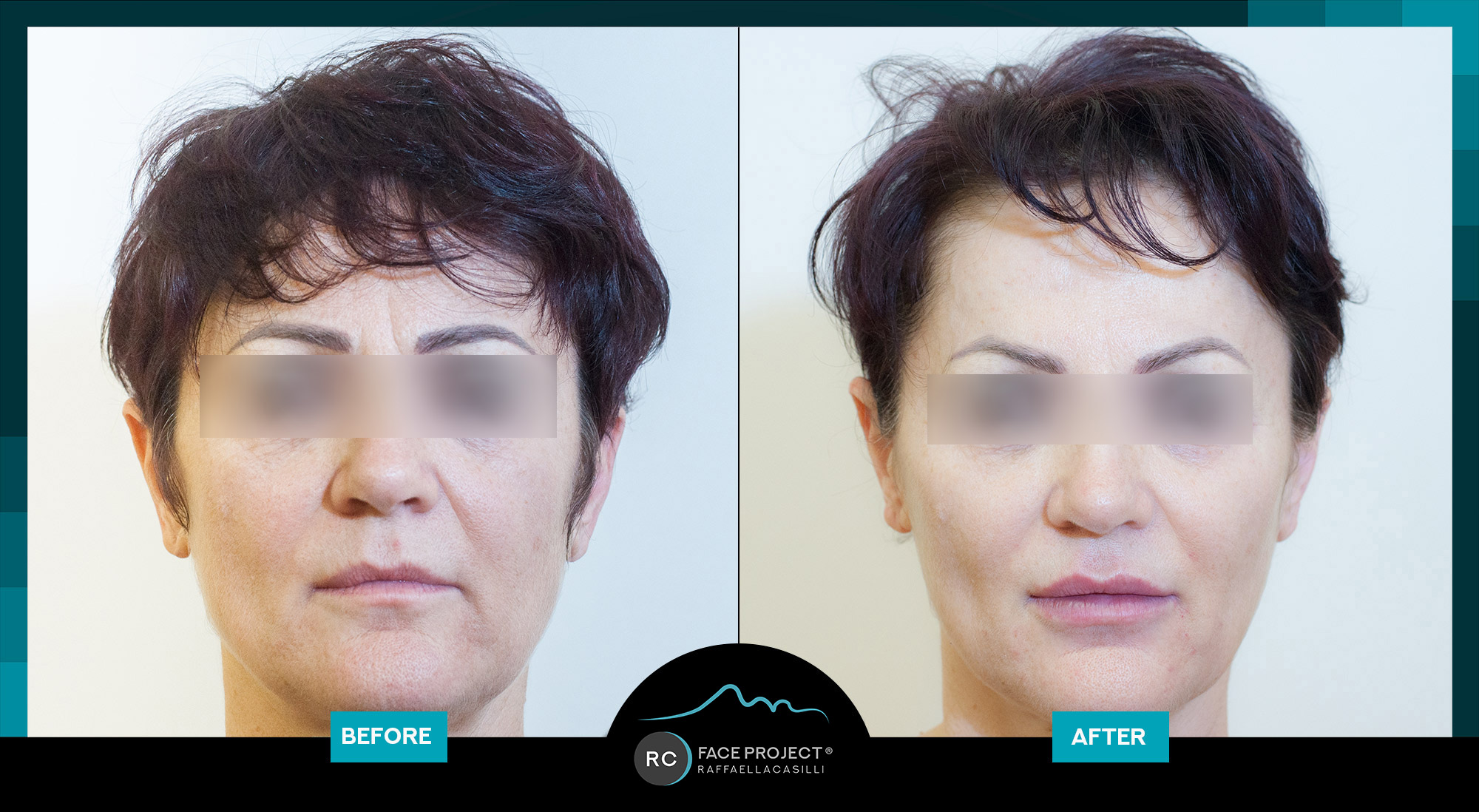 The treatment using fillers are used based on some determining factors to achieve the final result.They are:
The specific characteristics of the facial features
The different areas of the face to be treated
The age and requests of the patient
The choices and expectations of the patient.
The advantages of using products this adaptable are:
Being able to use 'the right quantity' of the 'right product' based on the specific needs of the different areas of the face
Being able to put the product in the 'right position',aimed at the desired result( putting the same product in a different position on the same area of the face to be treated would give rise to a different outcome.
Being able to interact with the patient step by step during the treatment,Injecting the filler,seeing the result immediately and deciding together with the patient how to carry on with the treatment.
These are not just new products and materials but also new technologies and methods.
Now with this new method of injecting fillers,new areas of the face can be treated without surgery. For this very reason,it is very important to find out what the patient wants and what his expectations are. What would he like to obtain with the treatment;to look younger? to look less tired?l ess angry? to look more rested?  To have a more intense gaze?
Having this awareness,using the right products with the right quantity and with the right positioning of the filler,it would be possible to come up with a personalized treatment plan in order to recreate the natural architecture of the face taking into account,the distinctive traits of the patients,traits which make the patients unique.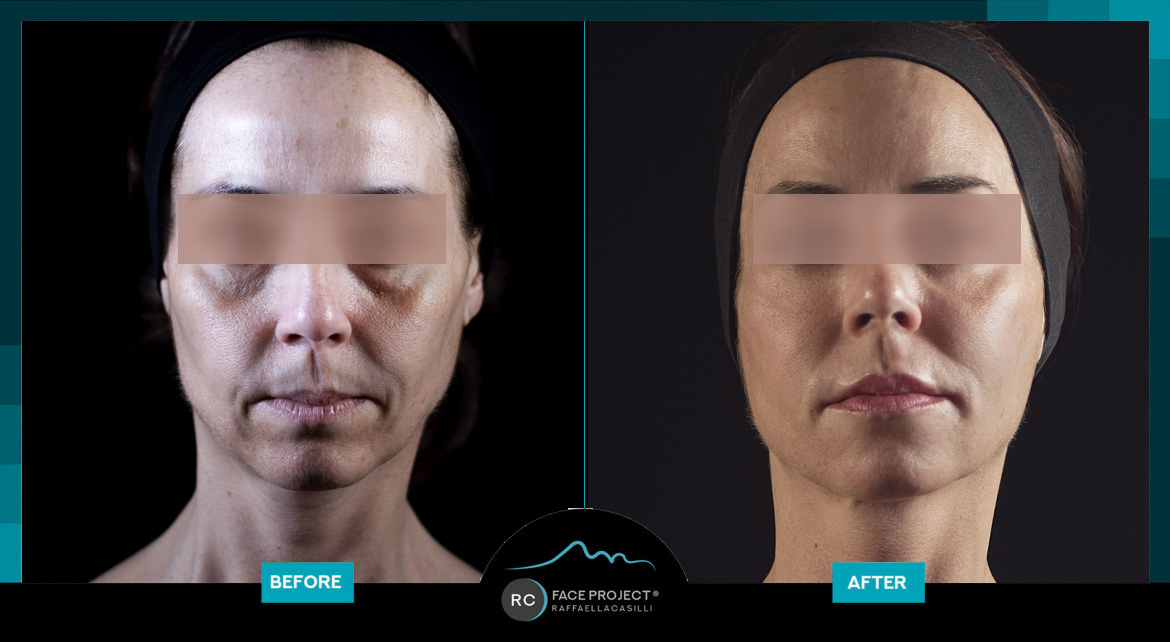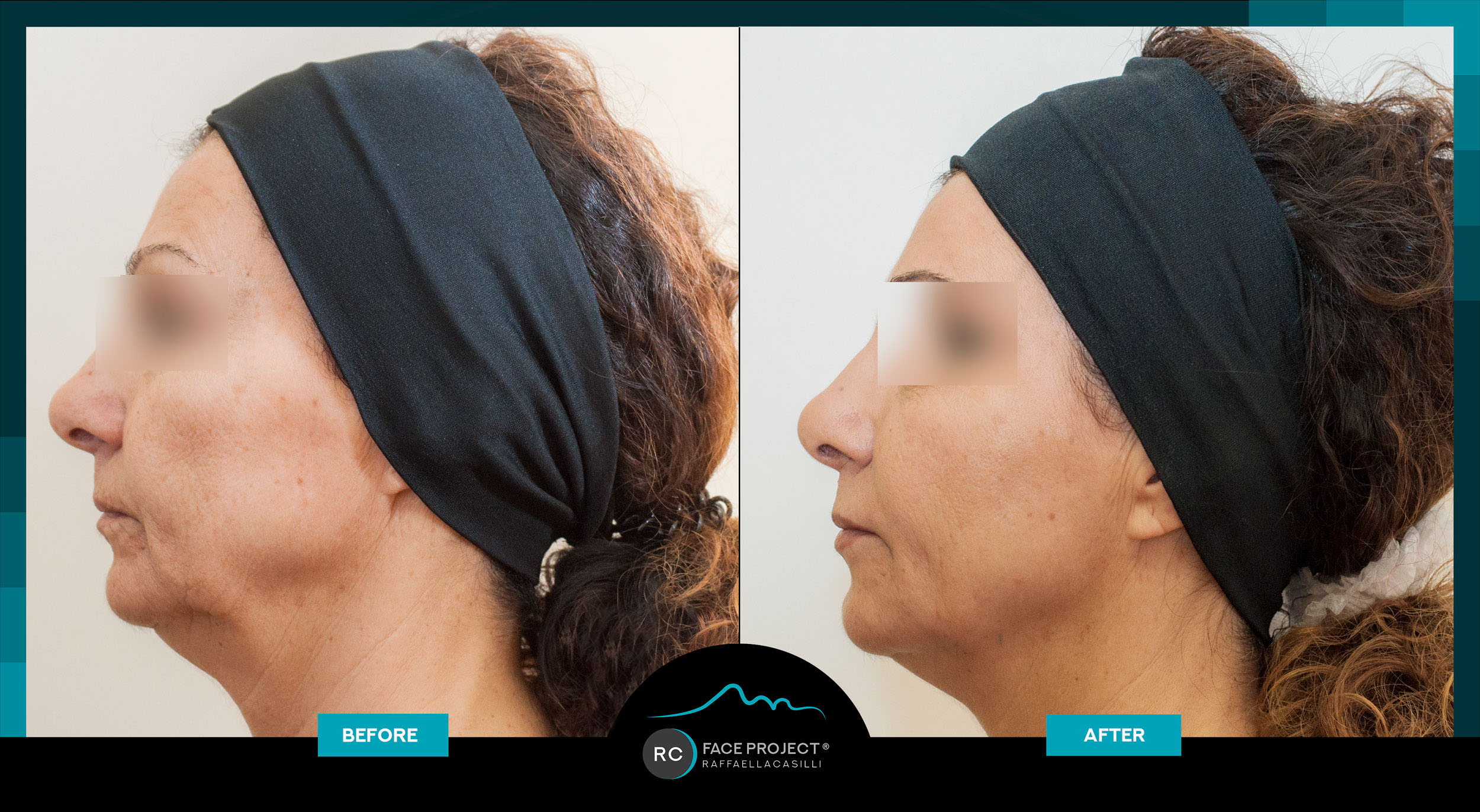 I would absolutely recommend Dr.Raffaella Casilli's practice for the professionalism of Dr Casilli and her staff.Laura,her very nice secretary immediately made me feel welcome and at ease.I was also made to feel like I was at the centre of attention.I have undergone some treatments with Dr.Casilli and I would say that Im extremely satisfied with the outcome.In particular,I really appreciated the continuous evaluation of the treatment,both before and during the treatment.An assistant was always present both during and after the treatment.I'm glad I took the advice to have the RC Face Project done.The outcome was immediate and people who know me now say"you never seem to age"Complete customer satisfaction.
Before undergoing this treatment,I didnt like to look at myself in the mirror,I'd make myself up almost without looking at myself,as if I were something else apart from my body.Now,I have found that joy of looking at myself again,of taking selfies,things I'd not done before.
I'm infinitely grateful to Dr,Casillli and I'd like to thank her and her whole staff"

The magnificent and complex architecture of our faces have started to shine again thanks to the expertise of Dr.Raffaella Casilli.Just like an artist,she creates a sense of harmony with the features given to us by Mother Nature.An extremely welcoming environment,staff both kind and cordial.

A great sense of professionalism and politeness.Dr.Casilli was very professional and she immediately convinced me to undertake this journey .The secretary welcomed me with a smile and made me feel at ease at once.The whole staff are really incredible.Im so pleased I had the treatment done.